Bankers Hill: 6 Reasons Why This San Diego Neighborhood is a Great Place to Live
Posted by Alli Urguby on Wednesday, March 15, 2023 at 9:55 AM
By Alli Urguby / March 15, 2023
Comment
Sitting atop the hillside, overlooking the San Diego Bay and airport, is a small community called Bankers Hill. This neighborhood was developed back in the 1890s and is home to some of the grandest homes in the bay area, with restored mansions and beautiful Victorian and Queen Anne homes, just to name a couple. In fact, this neighborhood was named "Bankers Hill" because of its reputation for being home to the affluent, which is apparent in the architecture of the houses and other buildings in the area.
Many of the homes in Bankers Hill have been meticulously restored and transformed into charming bed-and-breakfast inns or office suites for accountants and attorneys. The historic yet modern, urban-neighborhood has a population of just over 7,000, but it doesn't hold back in its offerings. Bankers Hill truly has it all.
Its proximity to some of San Diego's most vibrant areas, such as Hillcrest, Downtown, and Balboa Park, make it a highly desirable neighborhood for urban living. The stunning views of both the San Diego bay and the city skyline only add to its appeal. Plus, the walkability of the area is a major draw, with a plethora of restaurants, cafes, and bars just a short stroll away. The neighborhood's primary business section on 5th Avenue is known for its medical and dental offices, earning it the nickname "Pill Hill." Keep reading to see why we think Bankers Hill is a great place to live.
Mesmerizing Views of San Diego Bay and City Skyline
Bankers Hill's most striking feature is its stunning views. Located on an elevated hill, this neighborhood provides panoramic views of the San Diego Bay, city skyline, and Balboa Park. The views are simply mesmerizing, especially during sunrise and sunset, when the sky is painted with vibrant hues of pink and orange. It's a sight that will leave anyone breathless.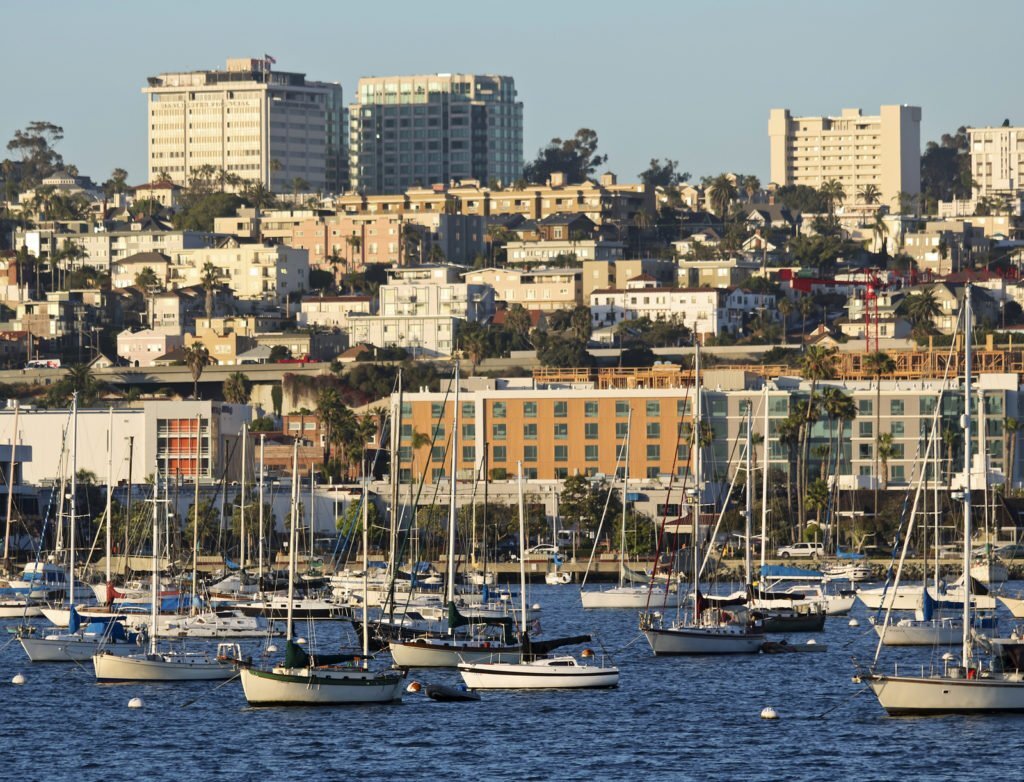 The views are not just reserved for the upper parts of Bankers Hill. Many homes and apartments in the lower parts of the neighborhood also offer magnificent views of the bay and skyline. Whether it's from your living room, balcony, or bedroom window, you will be able to appreciate the beauty of San Diego's natural and man-made wonders.
Living in Bankers Hill means waking up every morning to stunning vistas that will leave you in awe. Imagine sipping your morning coffee while taking in the breathtaking views of the San Diego Bay, watching the planes take off and land at the airport, or gazing at the city skyline as it glows at night. It's a sight that you will never tire of and one that will make you fall in love with the neighborhood every day.
A Neighborhood of Historic Homes and Modern Luxury Condos
Bankers Hill is widely regarded for its unique blend of historic homes and modern luxury condos. One of the primary reasons why Bankers Hill is so popular is its stunning collection of historic homes. Many of these homes were built in the early 1900s and have been meticulously preserved and restored over the years. Walking through the neighborhood, you will find a wide range of architectural styles, including Victorian, Craftsman, and Spanish Colonial Revival. Each home is unique, featuring ornate detailing and exquisite craftsmanship that cannot be replicated in modern construction.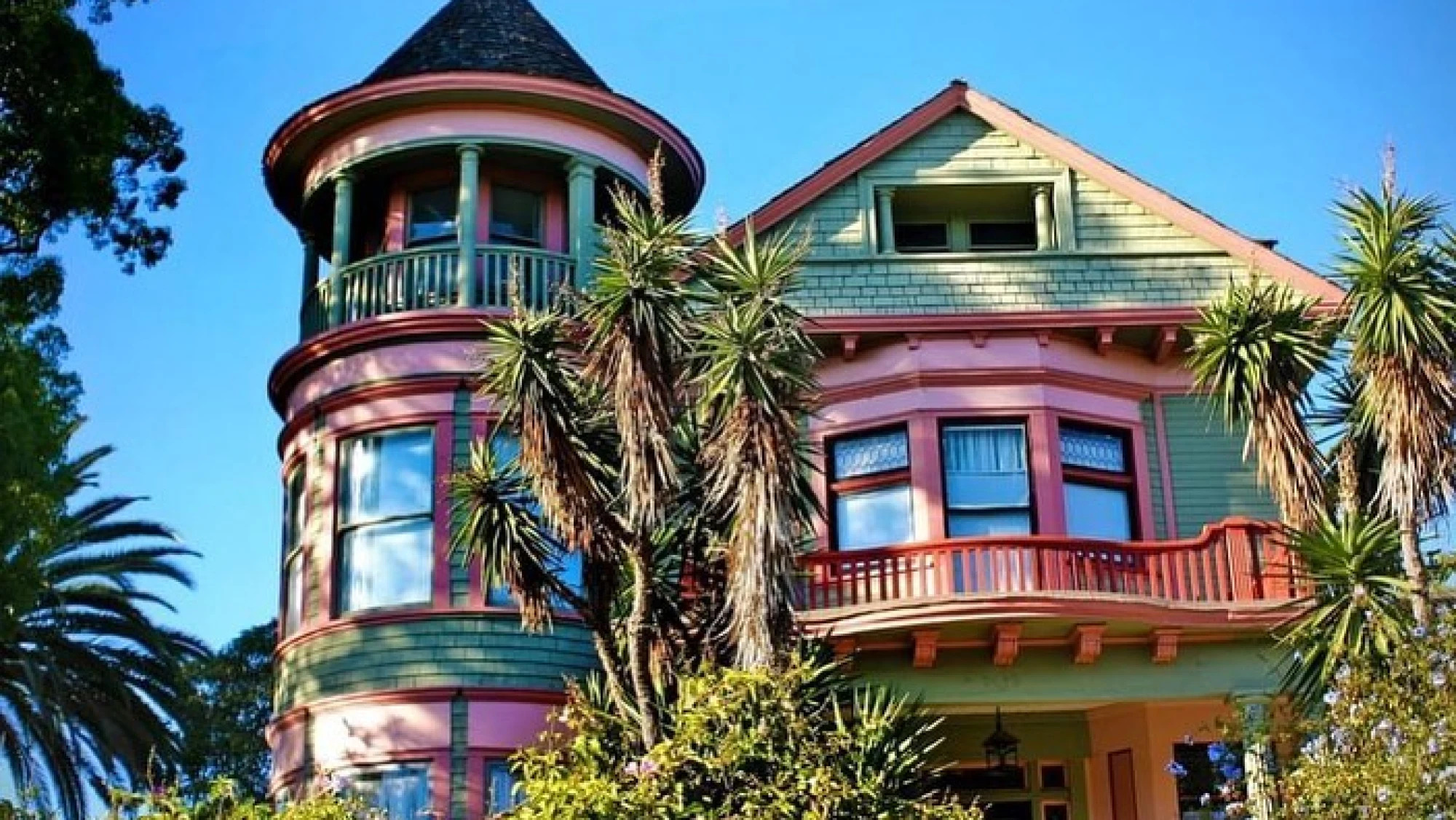 One of the most notable historic landmarks in Bankers Hill is the Marston House Museum and Gardens. Built in 1905, this stunning home is a masterpiece of the Arts and Crafts architectural style, featuring handcrafted woodwork, original fixtures, and intricate tilework. Today, the Marston House is open to the public, allowing visitors to step back in time and experience the beauty and elegance of this bygone era.
Alongside the historic homes, Bankers Hill is also home to several modern luxury condos that provide residents with state-of-the-art amenities and stylish designs. These condos are designed with modern living in mind, featuring high-end finishes, gourmet kitchens, and spacious living areas that are perfect for entertaining. Many of the condos also offer impressive views of the city and the water, providing residents with an unmatched sense of luxury and exclusivity.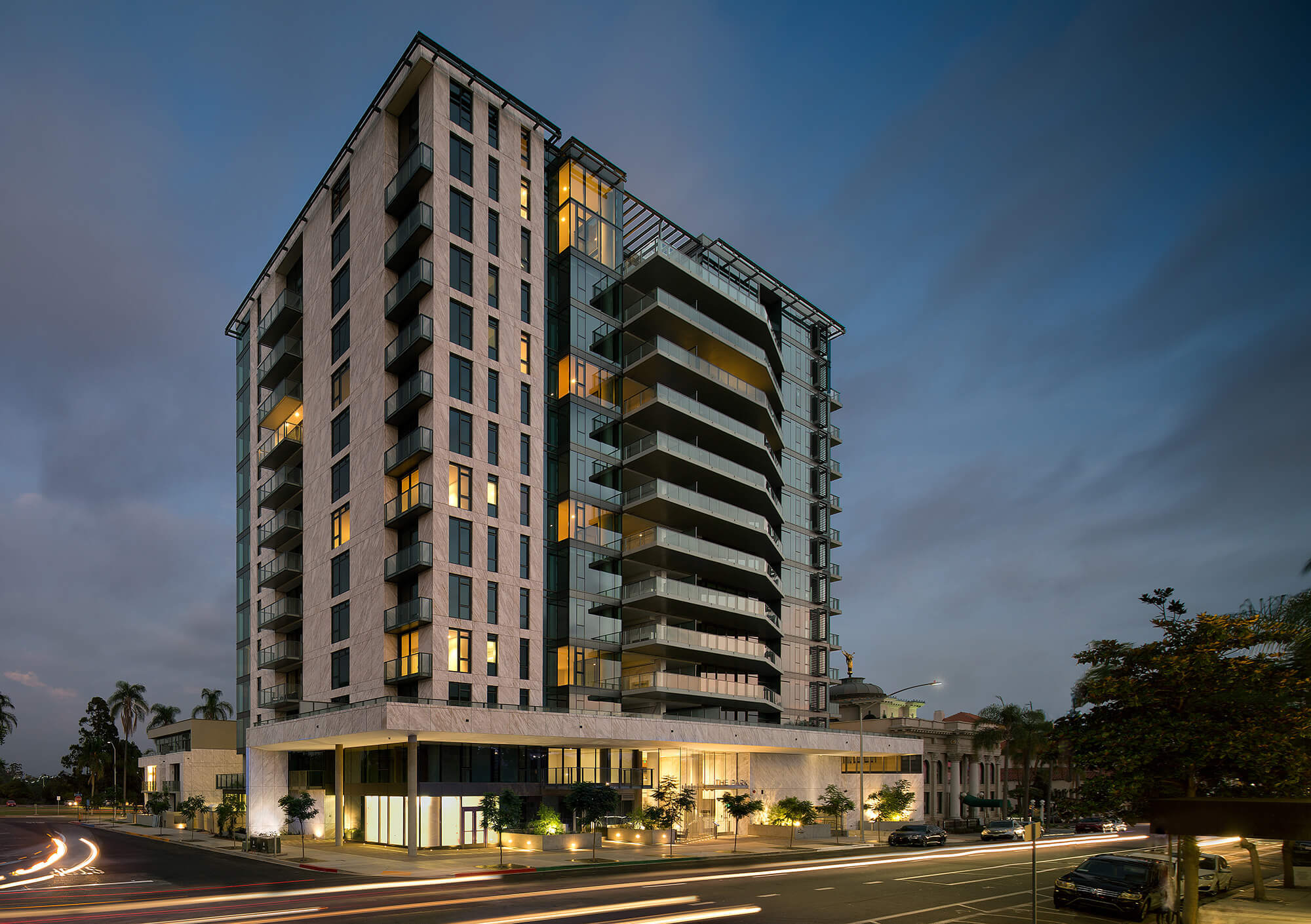 One of the most desirable features of these luxury condos is the range of amenities that they offer. Many of the buildings have rooftop pools and lounges, outdoor fire pits, and fitness centers that are open 24/7. Some buildings even offer concierge services, providing residents with personalized assistance for everything from making dinner reservations to booking travel arrangements.
Bankers Hill is a unique neighborhood that offers residents the best of both worlds. Its historic homes provide a glimpse into San Diego's rich past, while the modern luxury condos offer residents the latest in contemporary living. Whether you're a history buff or a modern sophisticate, Bankers Hill has something for you.
A Walkable and Convenient Community with Abundant Amenities.
Bankers Hill is a neighborhood that is not only known for its beautiful historic homes and modern luxury condos but also for its walkability. The neighborhood's location close to downtown San Diego and its abundance of amenities make it an ideal location for those who want to live in a walkable community.
One of the biggest advantages of living in a walkable community like Bankers Hill is the ease of accessing amenities. The neighborhood is home to a variety of cafes, restaurants, bars, and shops, all within easy walking distance. This means that residents never have to venture far from home to find something to do or to pick up essentials. Whether it's grabbing a cup of coffee in the morning or enjoying a night out with friends, everything is within easy reach.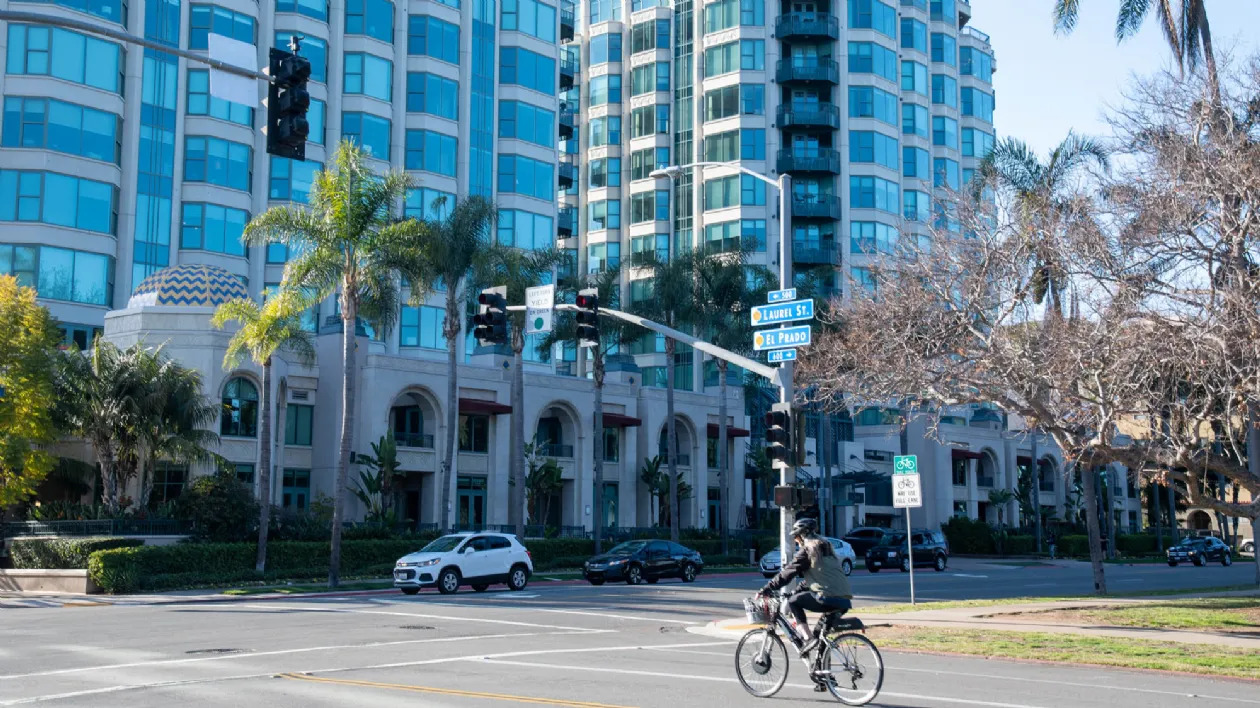 In addition to the convenience of having amenities nearby, the walkability of Bankers Hill also makes it a great location for those who prefer to commute by foot or bike. The neighborhood's streets are pedestrian-friendly, with wide sidewalks, bike lanes, and dedicated crosswalks. This makes it easy for residents to get around without having to rely on a car.
Walking or biking to work or other destinations not only saves on transportation costs but also has health and environmental benefits. Walking or biking is a great way to stay active and get some exercise while also reducing your carbon footprint. Plus, with San Diego's sunny weather, walking or biking is a pleasant and enjoyable experience.
Overall, Bankers Hill's walkability is a significant advantage for those who want to live in a community that is both convenient and sustainable. With everything within easy walking or biking distance, residents can enjoy the benefits of urban living without the hassles of traffic and parking.
Bankers Hill's Central Location: Easy Access to San Diego's Major Attractions and Business Districts
Bankers Hill's convenient location is a major draw for those looking to live in the heart of San Diego. Nestled between the neighborhoods of Hillcrest, Little Italy, and Balboa Park, Bankers Hill offers easy access to all of the city's major attractions and business districts.
One of the biggest advantages of Bankers Hill's central location is its proximity to downtown San Diego. Many residents of the neighborhood work in the city center, and the short commute time is a major perk. Additionally, the neighborhood is located just a few blocks away from the Santa Fe Depot, which is the main train station in San Diego. This makes it easy for residents to take the train to other parts of the city or beyond.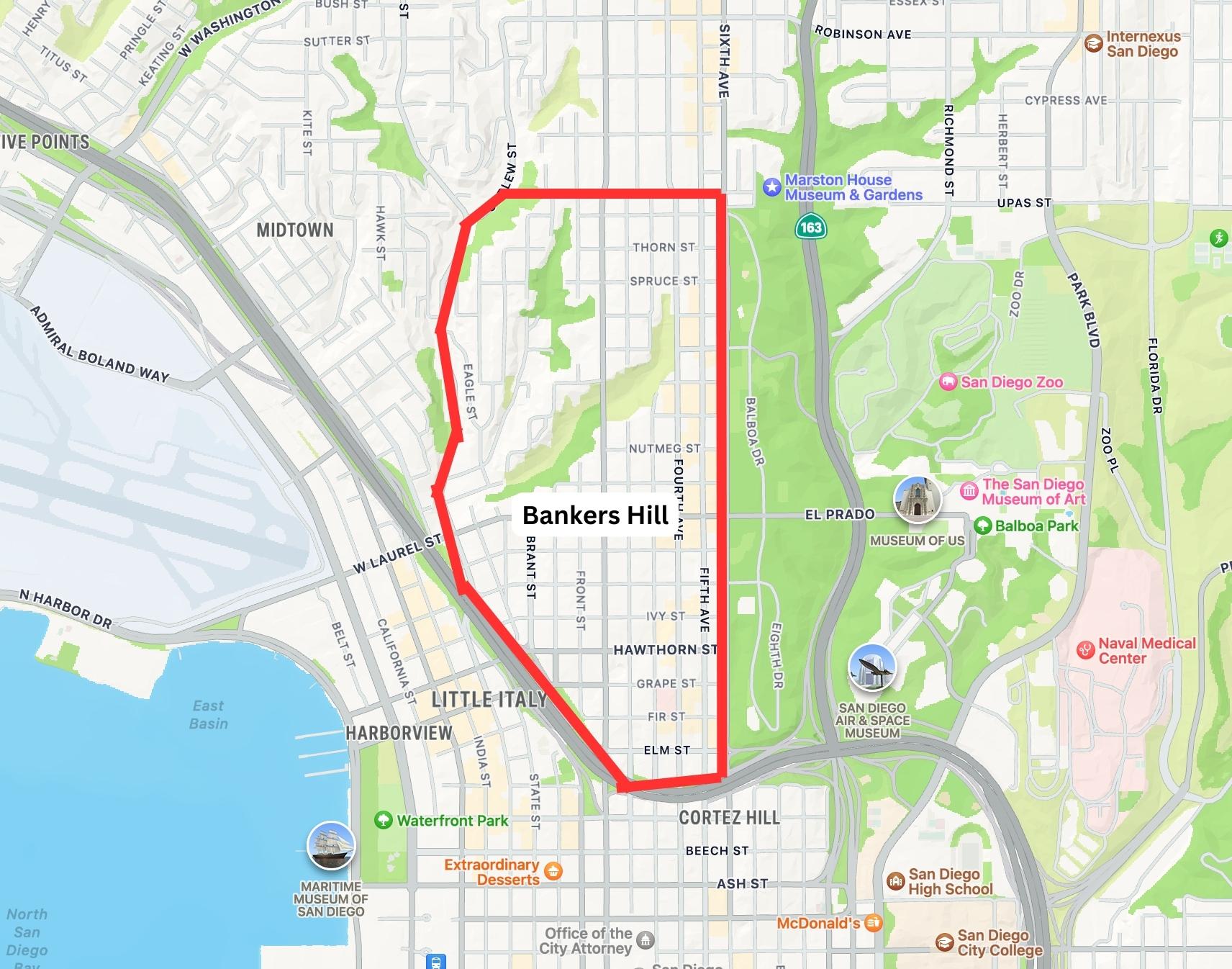 Bankers Hill is also located just a short distance away from Balboa Park, one of the city's most popular attractions. Balboa Park is home to numerous museums, theaters, and cultural institutions, as well as the San Diego Zoo. Residents of Bankers Hill can easily access the park's many offerings without having to deal with the hassle of parking.
The neighborhood's location near the airport is another major advantage. San Diego International Airport is located just a few miles away, making it easy for residents to travel for work or pleasure. Additionally, Bankers Hill is located near several major highways, including the I-5 and the 163, which makes it easy to get around by car.
Overall, Bankers Hill's central location is a major advantage for those who want to be close to all of the city's major attractions and business districts. With easy access to downtown, Balboa Park, and the airport, residents of the neighborhood can enjoy all that San Diego has to offer without having to travel far.
Discover the Cultural and Natural Wonders of Balboa Park from Bankers Hill
The proximity to Balboa Park is undoubtedly one of the biggest perks of living in Bankers Hill. As one of the largest urban parks in the country, Balboa Park offers an incredible range of cultural attractions, outdoor spaces, and recreational opportunities. Whether you're a fan of art, wildlife, or simply enjoy spending time in nature, there is something for everyone to enjoy in this stunning park.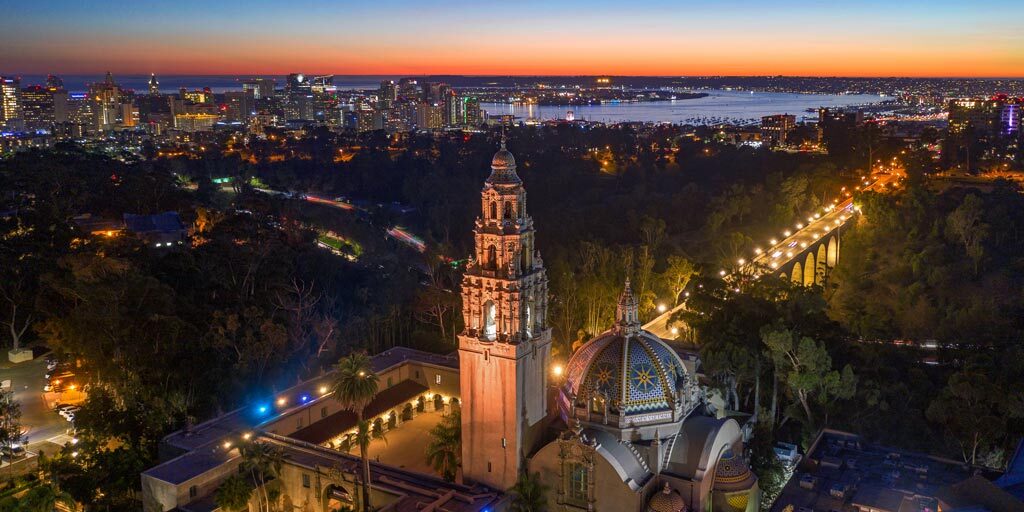 The San Diego Zoo, located in Balboa Park, is one of the most popular attractions in the city. This world-renowned zoo is home to thousands of animals from around the world, including endangered species like pandas, polar bears, and orangutans. In addition to the animals, the zoo is also known for its lush landscaping and innovative conservation efforts, making it an exciting and educational destination for visitors of all ages.
For those who enjoy art and culture, Balboa Park is home to several museums that showcase a wide range of artistic styles and mediums. The San Diego Museum of Art, for example, features a vast collection of art from around the world, including pieces from the Renaissance, Baroque, and Modern periods. The Museum of Photographic Arts, on the other hand, focuses on the art of photography and features rotating exhibitions that showcase both historical and contemporary works.
Balboa Park is also home to several beautiful gardens that offer a peaceful respite from the city. The Japanese Friendship Garden, for example, is a stunning oasis of tranquility that features a koi pond, waterfall, and carefully curated landscaping. The Botanical Building and Lily Pond is another popular destination, featuring a collection of exotic plants and flowers from around the world. And for those who enjoy hiking and biking, the park has several scenic trails that offer breathtaking views of the surrounding landscape.
Living in Bankers Hill gives residents the opportunity to experience all that Balboa Park has to offer, all within easy reach. Whether you're looking to explore the museums, take a walk through the gardens, or simply relax in the outdoors, Balboa Park is the perfect destination for anyone looking to connect with the beauty and culture of San Diego.
Exploring Bankers Hill's Diverse and Evolving Culinary Scene
Bankers Hill is a food lover's paradise with an eclectic mix of dining options that cater to all tastes and budgets. Some of the highly rated restaurants in the neighborhood include Cucina Urbana, which offers contemporary Italian cuisine made from locally sourced ingredients, and Bankers Hill Bar + Restaurant, which serves up classic American dishes with a modern twist.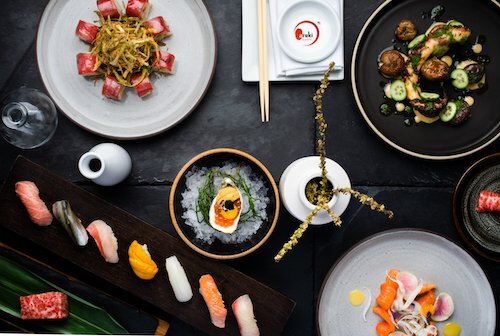 For those who enjoy Japanese cuisine, Azuki Sushi is a must-visit spot. This restaurant offers fresh and delicious sushi rolls, sashimi, and other Japanese dishes. Another popular dining spot is Barrio Star, which serves up delicious Mexican cuisine in a vibrant atmosphere.
The neighborhood also has several cafes and bakeries that offer a perfect spot for a quick bite or a leisurely coffee. For instance, James Coffee Co. is a cozy spot that serves artisanal coffee drinks and small-batch roasted coffee beans. Another local favorite is The Cottage, which offers a range of breakfast and brunch dishes, including their famous cinnamon roll pancakes.
The dining scene in Bankers Hill is constantly evolving, with new restaurants and bars opening up all the time. Some of the latest additions to the neighborhood include Et Voila French Bistro, which offers authentic French cuisine in a cozy and romantic atmosphere, and The Balboa, which serves up craft cocktails and delicious small plates.
Whether you're a foodie looking for the latest culinary trend or someone who loves comfort food, Bankers Hill has something for everyone. With its diverse range of dining options and the constant emergence of new restaurants and cafes, Bankers Hill is the perfect place to explore and indulge your taste buds.
Making Bankers Hill Your Home: Schedule a Consultation Today
Bankers Hill truly is a hidden gem in San Diego, offering residents a unique blend of city living and suburban tranquility. This neighborhood is a testament to the idea that the perfect home is not just about the property itself, but the community and lifestyle that comes with it.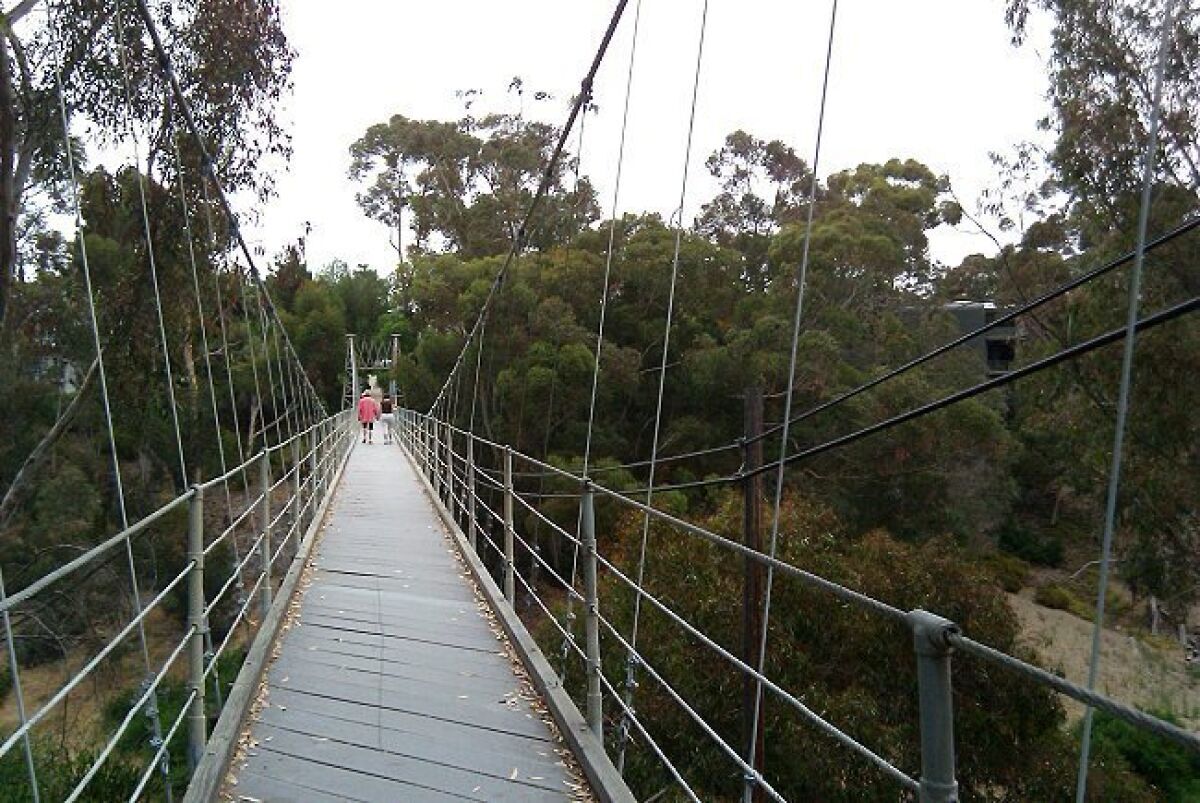 Furthermore, Bankers Hill's convenient location makes it an ideal place to call home. The neighborhood is just a short drive away from some of San Diego's most popular attractions, including Balboa Park and the San Diego Zoo. For those who love to dine out, Bankers Hill is home to an impressive variety of restaurants, cafes, and bars that offer something for every palate. From the upscale dining experience at Bertrand at Mister A's to the more casual fare at Hob Nob Hill, there is no shortage of fantastic dining options in this neighborhood.
In short, Bankers Hill truly has it all, from a strong sense of community to convenient access to all that San Diego has to offer. If you're looking to make this neighborhood your new home, don't hesitate to schedule a consultation with me today. As a local real estate expert, I'm here to help you find the perfect property to meet your needs and budget. Together, we can make your dream of living in Bankers Hill a reality!